Requirements
Xile have 3 flagship stores in Edinburgh, Glasgow and Livingston. All of which to be counted over the course of 1 day. They hired nine scanners with each site getting three. Preparation involved mapping out the store into temporary bin locations which could be easily traced should an area have been missed during the count, or if there appeared to be an anomaly in any scans. Due to Scanmatix being able to work independently of their EPoS system, Xile were able to trade throughout the day of the count. They averaged just over 3 seconds per scanned item throughout the count process, and each store was counted in around 7 hours.
As the count progressed, completed batch data was uploaded to the Scanmatix servers. Checks were made during the count process ensuring all areas that were previously mapped had been counted.

At the end of the count, a stock valuation was given for each store and a full business wide figure passed to the management.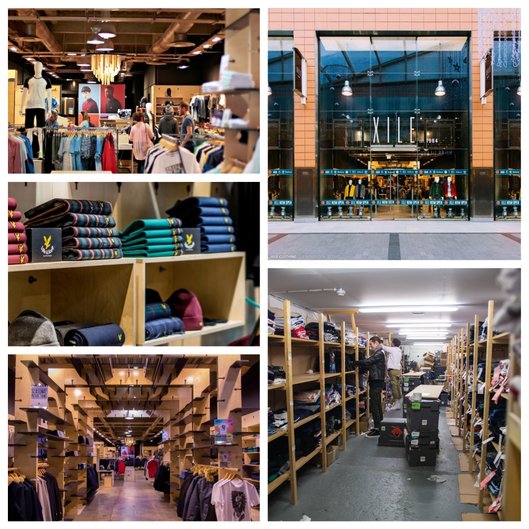 At Scanmatix, we are proud to be working with such a great company who are part of the JD Fashion Group and look forward to helping managing their stock systems in the future.

If you would like to find out about how we can help with your businesses stock management and inventory control then why not get in touch.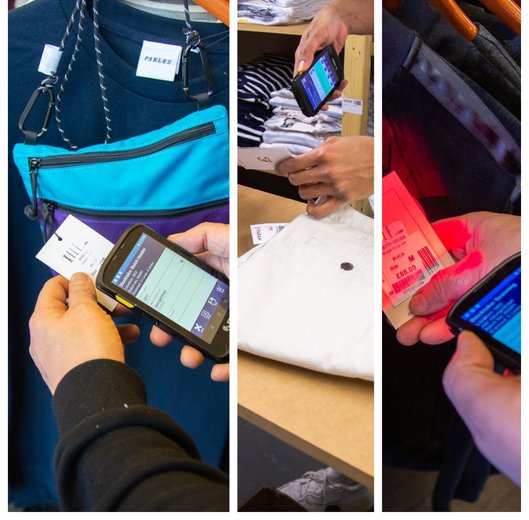 Premium Leisurewear
Part of the JD Fashion Group, Xile Clothing is Scotland's premium clothing retailer. Founded in 1984 the company quickly developed a reputation for stocking the world's best brands and launching fantastic new collections onto the Scottish market. Fast forward 35 years and Xile have gone global with the establishment of their market leading website www.xileclothing.com. The website has traded successfully for nearly ten years and offers an unparalleled standard of customer service as well as the best in branded fashion.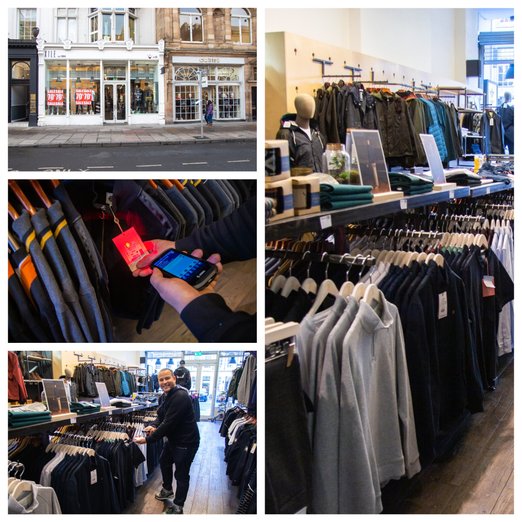 The Count Process
"Our scanners arrived 2 days before our stocktake clearly labelled for each location. This was easily the best stocktake experience that we have had. We use our own internal barcodes for all items, and the scanners were configured so that any barcode that wasn't our own, gave an error, allowing us to scan the correct barcode correctly. What was normally a least a 12 hour job for each location was no more than 7, and we noticed that staff morale seemed higher than previous as they could see that they would not be required to work overtime. Having the shop floor and storerooms mapped out before the stocktake was something that was new to us (we normally marked areas as we went) but it felt like an extra set of eyes for us as the team at Scanmatix were able to tell us in real time if any areas had been overlooked. We used to have to process the data on our old scanning guns after we'd finished and this took at least another hour before we could get any figures. The team at Scanmatix had a result for all 3 stores and an overall total with us within 10 minutes of the count finishing, which was another bonus. We then were presented with the detailed reports which allowed us to see our info in even greater detail. Items that showed in one store on our system, but were not physically there, could easily be seen in another pointing to a human transfer error. The interactive nature of the digital reports allowed us to resolve stock queries quicker than our previous sift through the pages of our normal paper reports. Overall, we can't fault the system and service from Scanmatix.
– Chris Kinghorn (Operations Manager)