Excepturi sint occaecati cupiditate non providen
Why Self Scan with Scanmatix?
The Scanmatix team bring over 80 years experience in regards to Inventory management.  Our software and hardware have been developed to address Your needs as a retailer, to make a powerful, yet easy to use system that allows you to minimise disruption to your normal day to day tasks.

We can help you interpret the data gathered during the counts, compare it with previous counts, help spot trends and ensure that the data you gather becomes the asset to allow you to improve Your business.

Self scanning with Scanmatix also allows you to perform cycle counts throughout the year.  This constant correcting of stock levels, can increase margin and turnover across all your sales channels, avoiding excess stock, stockouts and wasted time looking for items that may not be there.
Integrates with any EPoS system or dataset using our custom import and export routine

Perform Store Setup, Cycle counts, Full and Partial inventory counts with the same device

Real time scanning information available during the count process

A suite of reports available post count.  Custom reports also available
Our team can help plan your inventory count in advance, ensuring our out of the box solution provides the best results in the quickest of times

Scan when it suits you

Up to 4x quicker than mobile phone based solutions

Make the count process as efficient as possible by configuring the scanners to meet your needs.
Confirmation sounds and haptics ensure successful scan feedback to user

Items expected, not expected, and unrecognised can all be differentiated

All types of barcodes accepted.
Everything you need to scan, delivered and ready to go

WiFi is only required for data transfer.  Works in blackspots

Intuitive interface and design.  Your staff can be scanning in minutes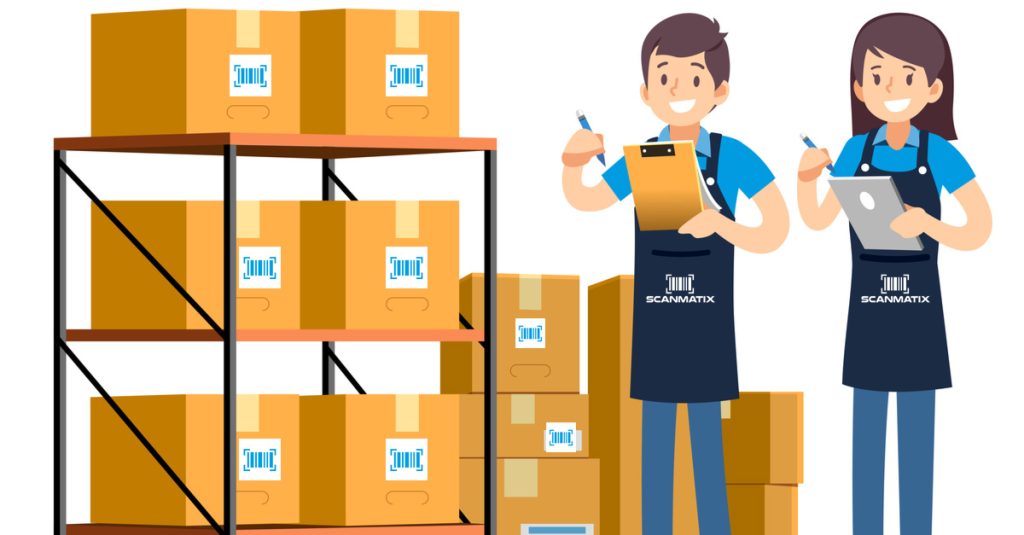 Let a member of the team walk you through the best Scanmatix option for your business.